We offer
Unique expertise in elevator interior design
As a leading specialist in elevator baskets and elevator fittings, we can offer cost-effective elevator basket solutions for all types and makes of elevators. The assortment ranges from stylish, durable housing elevator baskets for apartment buildings to unique and very exclusive elevator baskets for offices, hotels and shopping centers. We manufacture completely new elevator baskets for new construction or for replacement during modernization. We also renovate and modernize existing elevator baskets that need to be renewed for aesthetic, accessibility or safety reasons. We are also upgrade new group elevator baskets.

All sales are made via established elevator contractors. Planning is done in collaboration with the client, architect, consultant and elevator contractor.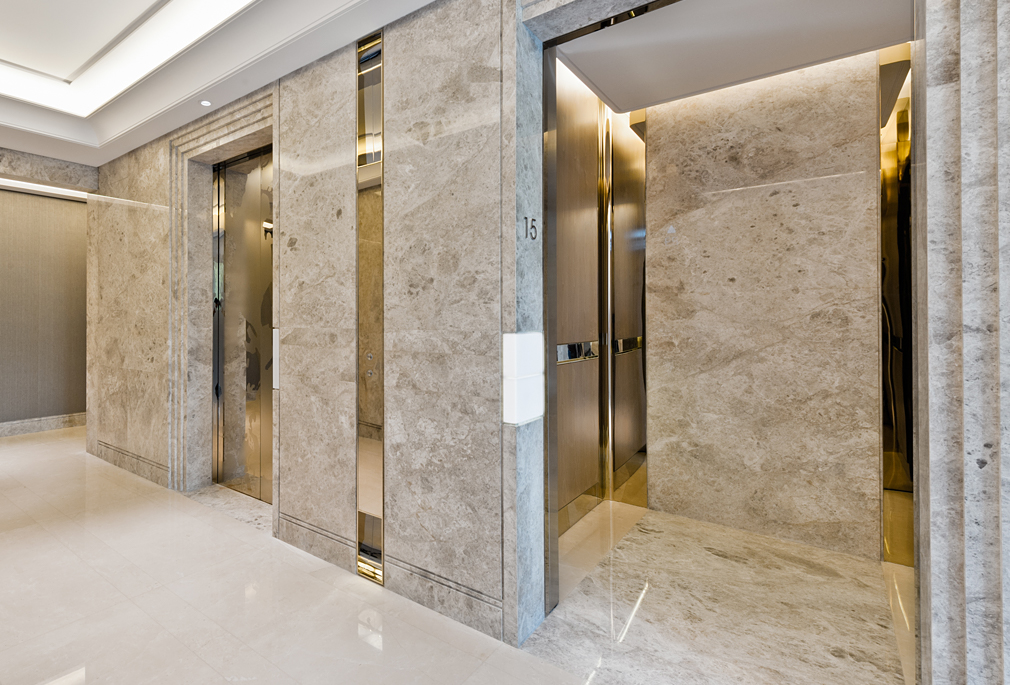 We make it easier for you
As a specialist in elevator baskets we work together with your elevator contrator to ensure that you get the economically best solution with a stylish energy-efficient elevator basket that meets your requirements and wishes. Of course, you should feel confident that rules from different authorities are being followed. We also offer a whole range of design proposals for packaged solutions to choose from or be inspired by and a huge image bank with many of the Sweden's most beautiful lift baskets.
Basket replacement is usually best
If you are facing a refurbishment or modernization of an existing elevator facility, talk to your elevator contractor about a complete basket change to a lightweight basket. Basket replacement is usually the most economical and smoothest solution. You avoid additional costs for rebalancing and replacing mechanical equipment. At the same time, downtime is minimized and the elevator basket is completely re-manufactured with all modern environmental and energy saving functions integrated for the benefit of the property owner.
More than 150 years of experience
Åhmans i Åhus is a family-owned company founded in 1860. We have been producing elevator baskets since 1920 and are Scandinavia's leading independent manufacturer and renovator of elevator baskets and elevator fittings.
Sales and support
We love talking elevator and lift basket! We have divided sales responsibility geographically as below. Of course we are flexible and help each other across borders so you do not get the "right person" just contact another one of us. We are the ones to talk to: