Elevator interiors
Elevator interiors for all manufacturers
If you have stopped and felt impressed by the elevators at a hotel, an airport or a mall it is likely it's an elevator interior from Åhmans in Åhus. At Åhmans in Åhus we've built numerous elevator interiors since 1920. It is not uncommon for us to be commissioned to renovate, restore or replace elevator interiors that we ourselves built in the 1930s to 1940s.
Panoramic elevators - external elevators with large glass-surfaces in shopping malls and other public locations- are one of our specialties.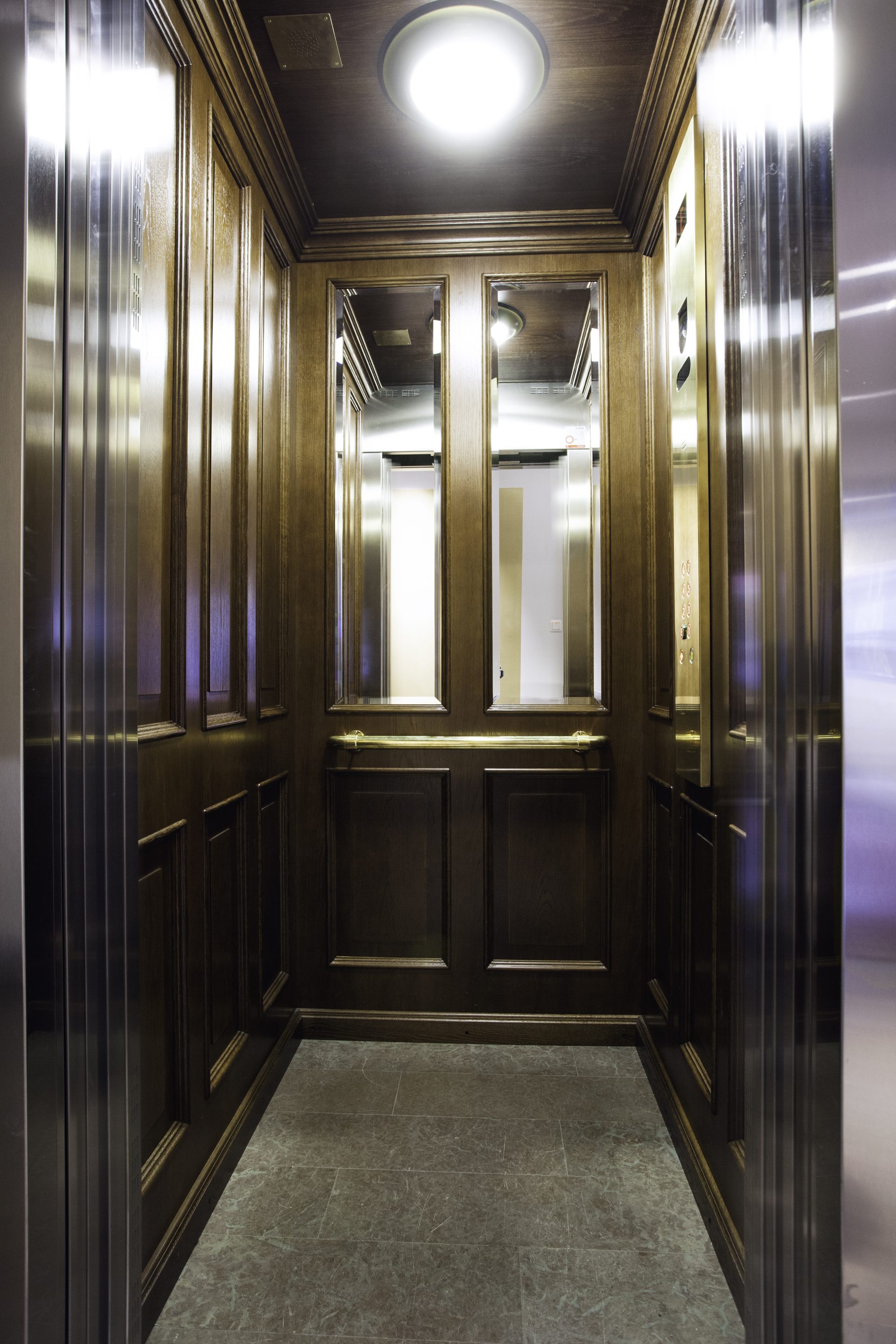 Expertise in different materials
We master wood, stone, metal and glass and often combine the different materials to create unique elevator interiors. This expertise allows us to create beautiful elevator interiors and elevator interiors for specific purposes.
Stone floors, curved glass walls or stainless steel are examples of materials with a very long lifespan and low maintenance costs while being materials for the creative architect. Tradition and experience are combined with the latest cutting-edge technology in manufacturing, construction and CAD / CAM to create beautiful, unique and durable elevator interiors.
Our elevator interiors are delivered through independent elevator contractors and adapted to all elevator types and all elevator manufactures. Construction and design are done in collaboration with the property owner and architect.